Nearly 50% of car owners spend more than $800 on new vehicle accessories and add-ons within their first year of ownership. Some of these car accessories are essential, like jumper cables; others are seemingly there to soak up your excess income, like this French fry holder contraption. (A cool car gizmo? Yes, absolutely. But indispensable it is not.)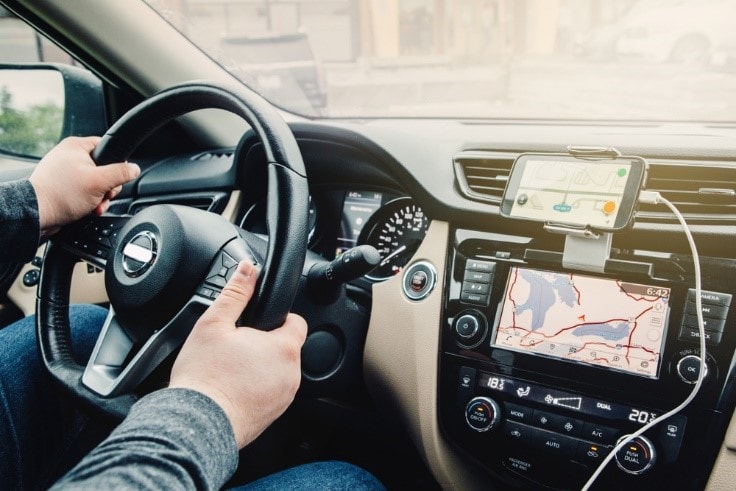 Whether for added protection or your own entertainment, there are several useful car accessories that you'd be wise to spend your money on. Here are 9 of our favorite vehicle gadgets that every car owner should buy:
1. USB Charging Hub
Some new cars have USB Fast Charging ports that provide more power to keep your phone topped off. However, most vehicles with USB chargers have standard 1A (1 Amp) voltage – not enough to sufficiently charge devices.
A USB charging hub, linked in through your 12V DC outlet, is a much better option. DC plugs are typically rated for at least 10A, which is plenty powerful enough for a device (or five). With a DC-to-USB hub, you can power all those devices at one time.
Something like the Aukey Expedition Trio, which offers 42 watts of power through 3 USB ports, is a good, cheap option. You can also try a Scosche BTFreq™ Power Delivery kit that provides USB charging ports and wireless hands-free FM transmitter – a useful piece of technology for older cars without Bluetooth.
However, most any cheap DC-USB charging hub will work well enough.
2. Smartphone Mount
If your car doesn't have built-in GPS navigation, you've got three options to get around:
Buy a new car with navigation
Learn how to use a map (yeah, right)
Use your phone
Choosing the latter will surely be your most practical, affordable bet. But it can also be inconvenient to look down for turn-by-turn directions when you're busy navigating traffic.
A phone holder or mount is perfect in these instances. Numerous products are available, and they can be installed on vents, windshields, or even just your car dashboard – wherever you feel would be most convenient, essentially.
For vents, we find that a magnetic car mount, like this Maxboost product, works best. There's almost no installation required; just snap it in place and let nature do its thing.
If you prefer something placed on your dashboard, windshield or a hard plastic surface, try the iOttie Easy One Touch, which is compatible with many current devices and can even charge your phone wirelessly. (What's the adage about two birds and one stone, again?)
3. Bluetooth Key Finder
The forgetful types – you know who you are – may sometimes misplace their car keys. It happens. Attaching something like the Tile Mate Bluetooth device to your keyring can be a godsend. These little gadgets can track your keys (or anything, for that matter) up to 400 feet away. Simply use the Tile app from your smartphone or a computer, and the Mate will ping until you deactivate it.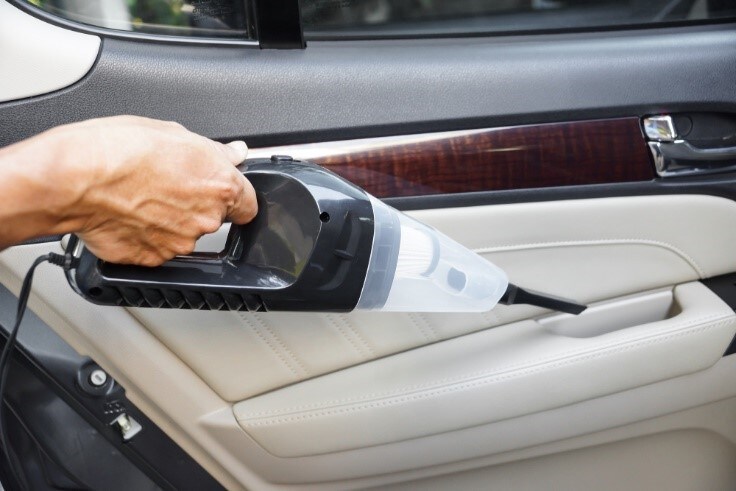 4. Small Handheld Vacuum Cleaner
A cordless vacuum cleaner should accompany any car trash can purchase. They're lightweight, long-lasting, and perfect when you venture to Miami Beach for an afternoon of sun and sand.
We recommend choosing a portable vacuum that provides more flexibility than suction power. That is, you want a car vacuum with multiple attachments and hoses that allow you to clean up underneath the seats and between cushions. Black + Decker and Shark routinely make quality products, though choosing a car vacuum is all about preference.
5. Car Trash Can
Who doesn't like a clean vehicle? A small, portable trash can for your car is an incredibly handy accessory that makes it easier to keep the floors free from granola bar wrappers, napkins, and any other rubbish you flick away while driving.
Give something like the Drive Bin or High Road StashAway Console Trash Can a shot.
6. Car Power Inverters
Anyone who goes camping on the reg knows how important air mattresses are. But inflating them can be difficult at primitive campsites – it's quite impossible to do so without power, in fact. A DC car power inverter allows you to inflate air mattresses in mere moments. They're also quite useful when you need to charge a laptop or use power tools on a job site.
Your choice in power inverter will depend on how much oomph you need. Something like this small, 200W inverter from Foval should be enough for smaller devices and air mattresses. For big jobs that require big tools, you'll want a big power inverter like the Krieger 1500W inverter.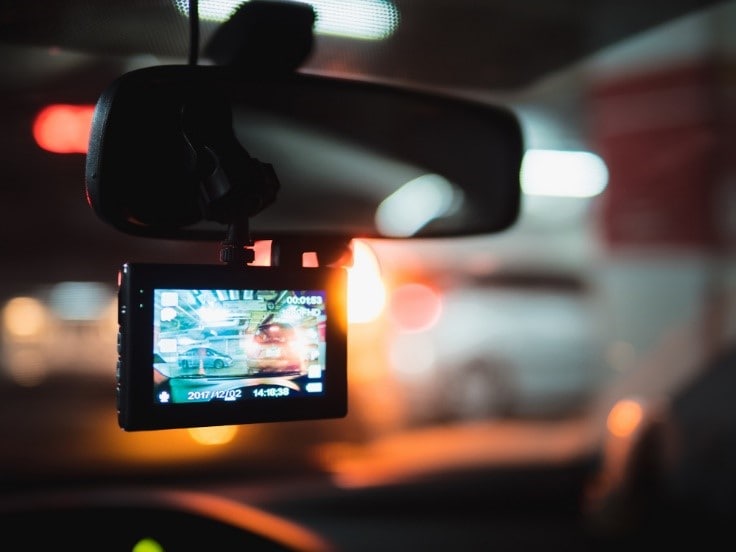 7. Car Dash Cam
You can't control what other drivers do on the road. You can, however, record everything they do, just in case you become a victim of their clumsiness. That's what a dashboard camera, or dash cam, is good for.
Dashcams are one of the best car gadgets you can buy for 2020. They can capture video of accidents, hit-and-runs, and attempted insurance fraud, so it won't ever just be "your word versus theirs." Better yet, new dash cams are easy to install, high-definition, and more affordable than their ancient ancestors.
What's the best dash cam to buy? That depends on what you value most.
For video quality and night vision, the Viofo A129 Duo is a great choice, as it offers full 1080P video, night vision, motion detection, automatic emergency recording, and several more perks.
If you drive a lot and need storage to keep up with your travels, check out the Kenwood A700. This dashcam offers up to 256GB of portable memory and the ability to wirelessly upload your recordings.
8. Backseat Organizer for Kids
Children can be notorious clutter-keepers who leave backseats looking like warzones. An organizer that attaches to your car's seatbacks is essential to keep parents sane.
When you choose a backseat organizer, look for features that will make it simple for children to obey the rules – certainly a more difficult task than it should be. It should be washable, waterproof, adjustable, and provide enough storage compartments for all types of items, including tablets, markers, drinks, and tissues. Lusso sells highly reviewed products, if you need a place to start.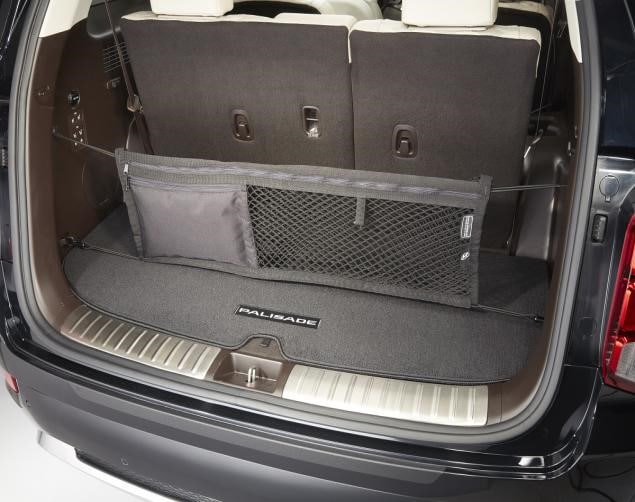 9. Cargo Management
A trunk organizer or an SUV cargo management system are crucial car accessories for adults who can't seem to unclutter the clutter. A simple cargo net or fabric cargo organizer that folds up are cheap solutions, though we recommend ordering an OEM accessory that fits your vehicle like a bespoke suit.
Find your nearest Braman Miami location or contact our South Florida car dealers at 305-720-2629 if you'd like a price quote on a genuine cargo management or organizer for your vehicle. We serve Miami-area drivers and can help find and install OEM accessories for many vehicle brands, including Genesis, Hyundai, BMW, Cadillac, GM, and MINI.