Learn how often you should clean, wash and detail your vehicle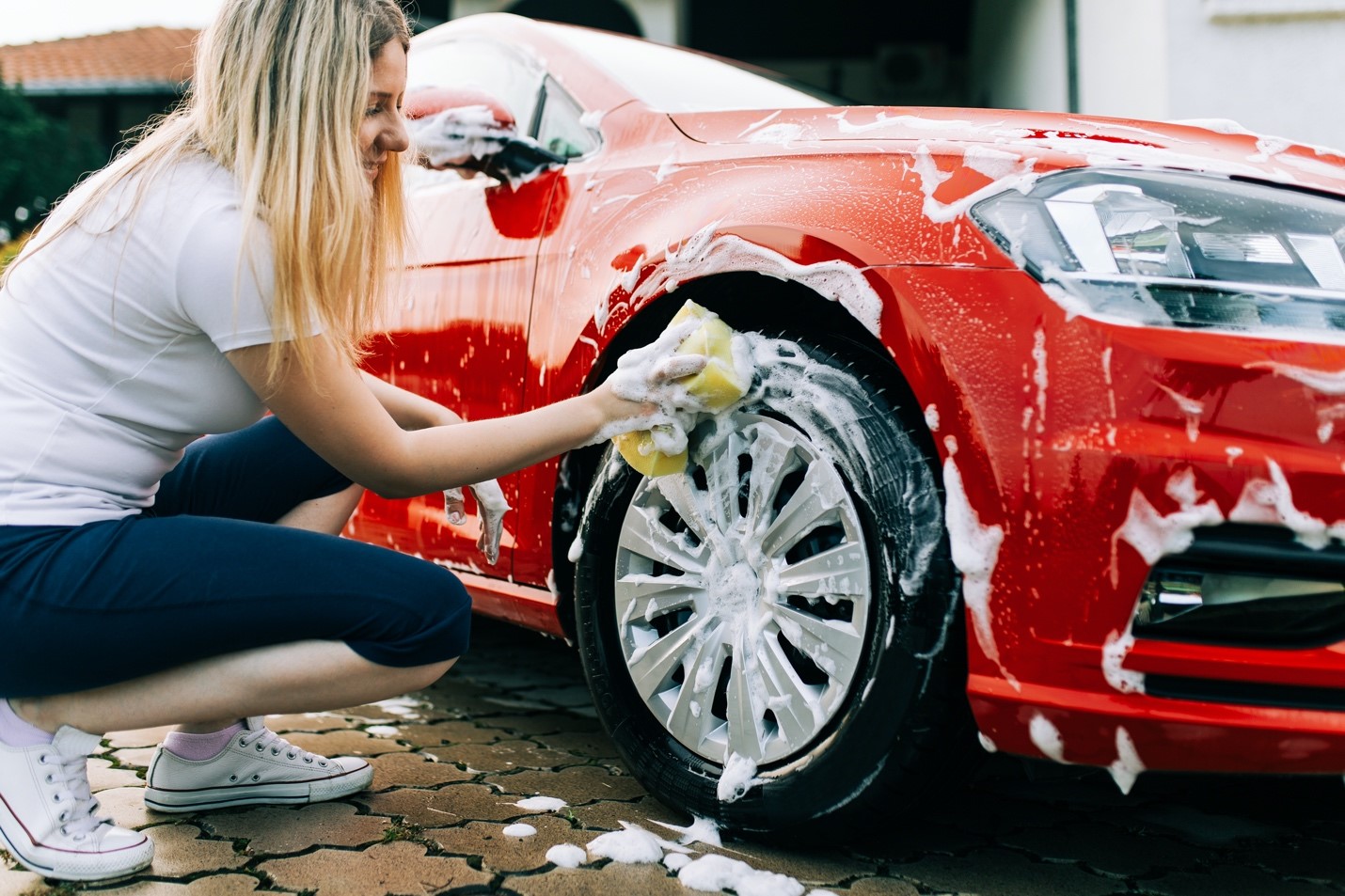 Living in South Florida means many days of warm sunshine, a beach nearby and local flavor you can't find anywhere else in the world. It's a great place to be! But all that Sunshine State charm can take its toll on your car.
Hot, sunny days can beat your car to a pulp. There are insects — and lots of them.
Bird droppings
can ruin your finish (thanks a lot, seagulls). Humidity can cause salt to build up and eat away at your car, and the addition of salty, ocean air can speed up that corrosion. Such is the life of a typical car owner in Florida.

But don't leave town. Just take some extra-special care of your car by following these helpful tips.
Wash the exterior.
When?
While the general recommendation is to wash your car every two weeks, because South Florida has so many additional factors that can dirty your car, you should be washing your car once a week.
That's even more important if your car experiences any of the following:
A trip to the beach, where the salt and particles can build up on the exterior and can even erode and cause rust
Bird droppings
Dust/pollen
Tree sap
Bug guts
Rain, which can cause mineral build-up or, even worse, rust
Snow build-up (Just kidding! That's at least one thing we don't have to worry about.)
While a once-per-week washing may seem daunting, if you get into a routine, it's not so bad. You can also opt for a membership to a local car-wash place, so long as you understand that there's always a risk that an automatic car wash can damage your vehicle (see below).
How?
Your best bet is hand washing it. Automatic car washes have large bristles that can create scratches or damage the wax.
Be sure to use car-safe products. Many soaps can damage the wax protection on your vehicle, so you need to use one specifically designed for cars.
Always use a clean, soft cotton towel or microfiber cloth for drying.
Clean the interior.
When?
It somewhat depends on your lifestyle – for instance if you have kids or pets that ride with you, you'll likely need clean multiple times a week. Same story if you go to Miami Beach or go off-roading frequently.
If you have leather seats, those should be cleaned and conditioned every 2 to 3 months.
How?
Wipe down surfaces
Vacuum seats and carpets
Clear out any pockets
Clean cupholders that have accumulated debris
Spray and deep-clean seats and other fabrics
Wash the interior windows
Wax and detail.
When?
At least twice a year, but you may need to apply wax seasonally. You can tell if your car needs waxing by how it reacts to water – if you splash it and it beads up, you don't need to worry. If it doesn't, your car needs a new coat of wax.
If you're regularly washing and cleaning your car throughout the year, you're probably preventing a lot of build-up and issues, so detailing the vehicle twice a year would be fine. If you aren't giving your car regular attention, or if you're using your car for extensive travel or work, you may need to commit to getting it detailed more frequently.
Detailing packages depend on the shop but usually include a wash, wax, interior vacuuming, polishing of all surfaces, and tire and grill cleaning.
How?
Get professional help.
If you want to use a professional detailer, you may want to call around or check the website of car detailers in your area before you commit to anything, as packages, prices, and time to complete will vary.
Auto detailers can come in many varieties – from those at large carwashes to mobile detailers that could come to your home or office.
Detailing a car typically takes 4-8 hours. You should plan accordingly.
You can also
contact
one of our
Miami car dealerships
if you'd like a recommendation for a good auto detailer. We've been serving South Florida car owners for a long time, and that's enabled us to know which local detailing businesses are best.
Do it yourself!
If you want to detail your car yourself, do it! Make sure you have the right tools, which will depend on your needs or how thorough you want to be. These tools include:
A vacuum
wash mitts
microfiber or cotton towels
a clay bar or detailing mitt
car-wash soap
wax or ceramic coating
Always use soap and sprays that are designed for cars.
Be sure to wash your car out of direct sunlight.
Here at
Braman Miami
, we love and care about your car as much as you do. We take care to wash your car when you buy a vehicle from our Miami dealerships, and when you service your car here, it always comes with a complimentary wash.