"Some People give time, some money, some their skills and connections, some literally give their life's blood. But everyone has something to give."
- Barbara Bush
At Team Braman we are committed to giving back. Caring and compassion are instilled in our corporate culture and DNA. We put the values of family, community and integrity into everything we do and proudly contribute a portion of all sales towards supporting non-profits in our local community.

Team Braman Hearts in Motion is the philanthropic arm of Braman Miami intended to benefit charitable organizations in their on-going efforts to make Miami a better place to live, work and play. For nearly 40 years, Braman Miami has made an impact in its community proudly supporting more than 50 charitable organizations and donating more than a million dollars to not for profits spanning the pillars of culture, wellness, and education. The dealership is honored to have supported more than 50 organizations including Best Buddies, American Cancer Society, Leukemia & Lymphoma Society, Young Arts, Mt. Sinai, Make a Wish Foundation, Temple Beth Am, Coral Gables Community Foundation, Baptist Health South Florida, and I Have a Dream Foundation, among many others.
Braman Miami offered their gratitude to Miami's bravest and rolled out a caravan of BMW's filled with 200 dinners dedicated for medical workers at Miami's Jackson Memorial Hospital, as they serve on the front lines during the COVID-19 pandemic crisis. The effort to salute the hospital heroes is part of the larger BMW South Florida initiative to deliver 2,000 meals in partnership with Chick-Fil-A across South Florida hospitals from Ft. Pierce to South Miami.
Blood Drive in Partnership with the Miami Police Department and OneBlood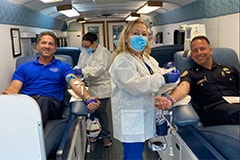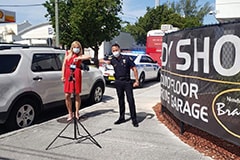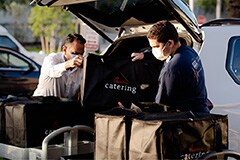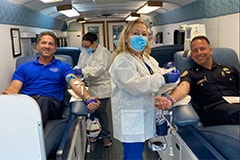 Braman Miami hosted a blood drive in partnership with OneBlood and the City of the Miami Police Department in response to the blood shortages in Miami stemming from the COVID-19 pandemic. We are humbled by the support we received from the community, and thank each and every one of you for coming together to participate.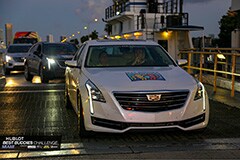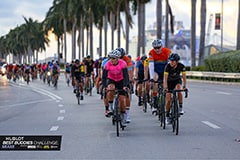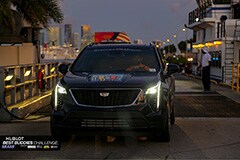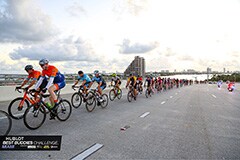 Braman Miami was thrilled to sponsor Hublot's Best Buddies Challenge: Miami. This 70-mile bike race began at the St. Regis Bal Harbour Resort in Miami Beach, taking riders across various parts of the city, including downtown Miami, Key Biscayne, Coral Gables and Aventura. Four-time Tour de France champion Chris Froome was one of over 50 cyclists to join in on the fun. "To be uninterrupted in Miami, not stopping at every red light, it's an incredible experience," Froome said. "It's for a really good cause as well."